Blue Heron is a sales training and coaching company that helps founders, business development professionals, and sales professionals find the right strategies that help them connect with their ideal prospects with success and ease.
Better Connections for Better Results
True connection happens through sharing stories and thought-provoking conversations. At the end of the day, we just want to be heard. People remember those who take a genuine interest in who they are talking to. And that's what this business is about. Finding your magic way of connecting with people in your community to create a bigger impact.
Our Mission
Getting better results through trust-based relationship selling starts with cultivating better connections. With Blue Heron, you don't have to go it alone.
I love people. I love the stories and conversations that come through when you are connecting with someone. If you develop trust, the business will come. If you can provide a solution to the problem they are looking to solve, great! If you know someone who could help provide a solution, great!
I started Blue Heron Business Partners because I saw a need for relationship-based sales training and wanted to create an environment that empowered business development and sales professionals to build connections in their communities.
Through group training and 1-1 work, my clients find their zone of genius when it comes to this work, are able to systematize it for their style and execute in a way that brings a steady stream of new leads into their funnel, in a way where both parties win. Because here's the thing, I can't help you sell something you don't love or believe in.
Blue Heron Business Partners co-creates success for founders in finding the right strategies that help them connect with their ideal prospects with success and ease. Through relationship-based strategies, and leaning into their Zone of Genius, we create authentic and genuine connections, confidence in marketing yourself, and consistency in cash flow.

Blue herons symbolize self-reliance and self-determination, which spoke to founder Emily Bissen. Blue herons can maneuver through life and co-create their own circumstances. We co-create success with our clients by helping people build the confidence to understand that the service or product they offer provides value to people's lives.
My goal is to empower the people doing the leg work to get new business in the door and help develop a process that is unique to them so they can feel successful every day.
1-1
I have limited availability to work with key founders who want to set themselves up for success doing only the work they love.
Teams
Business development teams struggle without clear goals and consistent effort. We work to align the team with where their strengths lie, so they can build connections and sell through conversations.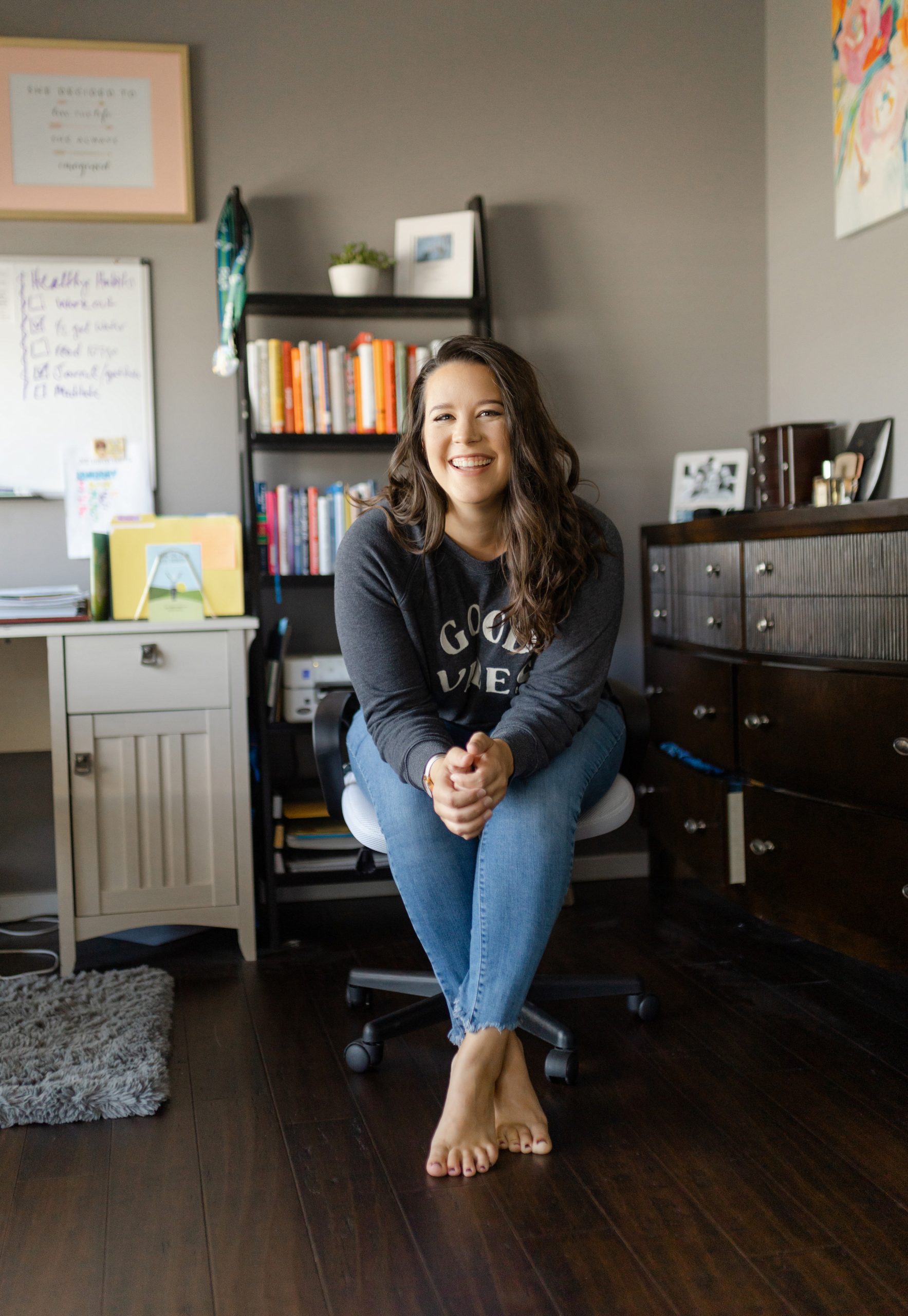 When it comes to connections, conversations, and having fun making things happen, I am your gal. I created this business to help founders, business development, and sales professionals find the right strategies that help them connect with their ideal prospects with success and ease.
I have a background teaching middle school students, so I understand not everyone learns the same way or needs the same support.
Before I started Blue Heron Business Partners, I helped fill rooms, book numerous speaking engagements, and build relationships with strategic partners and prospective clients. I also developed relationships with clients and helped them make connections to folks they didn't know they needed to meet. I worked on a team doing business development work and growing a firm that was part of a global business coaching franchise. With almost zero experience doing this work, I found my groove and added almost $1 million dollars in revenue to the organization, and much of that recurring.
Now I'm working with clients on building their businesses doing only what they love and establishing a sales and business development process that works for them and provides them with a plan that keeps their confidence high and their leads flowing.
"In order to reach your fullest potential, you need to find what works for you now and then. Your success is our success along the way."
Emily has a way of empowering her clients to find their strengths and maximize them to their full potential. She makes getting outside of your comfort fun and less intimidating. I loved the resources she connected me with to look at things from a different lens and purpose to really go into situations with the willingness to truly learn about the person in front of me.
Emily has a wealth of practical sales process knowledge and experience to share. She quickly helped me identify and implement enhancements to my sales procedures. Now when someone expresses an interest in what I do, my next steps are crystal clear. Selling now feels more natural because of Emily's advice and support. She is also extremely responsive and generous with her time. Having Emily in your back pocket is a game-changer!!
Emily is a business development genius and can help you become one too. I highly recommend her services. It has been a pleasure working with her.
The trust equation evaluates the variables that contribute to someone's ability to trust you. This includes your credibility, reliability, intimacy, and self-orientation.
CREDIBILITY
Can someone trust what you say?
RELIABILITY
Do you do what you say you will do?
INTIMACY
Do people feel safe and secure when sharing with you?
SELF-ORIENTATION
Do you put your focus on others when they speak?
Explore a Partnership with Us
Co-create your own circumstances with the right business development partner in your corner. Schedule a consult to start your path to greater clarity and success.
Ready to Get Started?
You have what it takes to build your business and achieve the success you desire. Let's work together to figure out how to tap into that potential!